Parent-child "FUN" Training
Let's enjoy doing exercise with your kids! The workshop trains the kids up with serval interactive sports games. It aims to enhance the kids' balancing ability, agility, power and team spirit etc. in a fun way and develop their interests in sports.
Instructor Information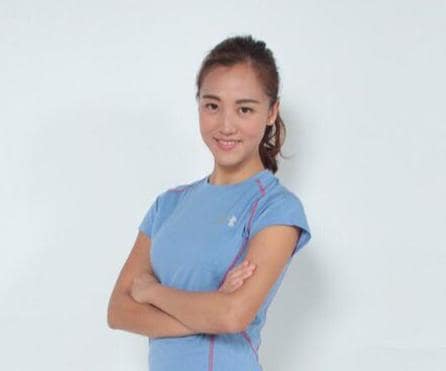 Hetiz is a professional fitness trainer, with rich experience in kids training. She has also obtained a yoga, rope skipping, rugby coaching qualifications. Hetiz intends her classes to be playful and creative, and hopes her students to have a great moment with their parents during the class.
*SportsExpo 2021 Entry Ticket has been included in the admission fee.
Note to participant
The Organizers reserve the right of limit and refuses any enrolment.
Participants are advised to arrange their own insurance cover.
The Organizers reserve the right to contact participants for information regarding their enrolment.
Participants aged under 18 years old on the date of entry required their parent or guardian's consent for their participation and their parents should have read the terms and condition on their behalf.
The Organizers reserve the rights to refuse any entry to participate for any inappropriate behaviour. 
Participants must ensure that they are physically fit to join the event. Participants should read the terms and condition on their behalf.
The Organizers reserve the rights to refuse any entry to participate for improper sportswear.
The organizer reserves the right to pursue compensation for the damage caused to the event equipment/facilities due to improper use of the participants.
Participants are required to take care of their personal property during the event. The organizer is not responsible for any loss incurred from their participation in the workshop.
Organizer reserves the rights to cancel, change or delay the activity on-site due to the adverse weather condition. 
All matters and disputes are subject to the final decision of the organizers.
In the event of any discrepancy between the English and Chinese versions of these Terms & Conditions, the Chinese version shall prevail.
Terms & Conditions
The captioned event is hosted by Sportsoho. KTSI as the Organiser. By clicking "Submit", you agree and accept Sportsoho to share the above enrollment information (name, email address and mobile number only) to KTSI for the purpose of getting the latest information from KTSI.
Enquiries
Phone: +852 2117 1650
Fax: +852 2117 0023
Email: expoworkshop@sportsoho.com
Website: https://expo.sportsoho.com